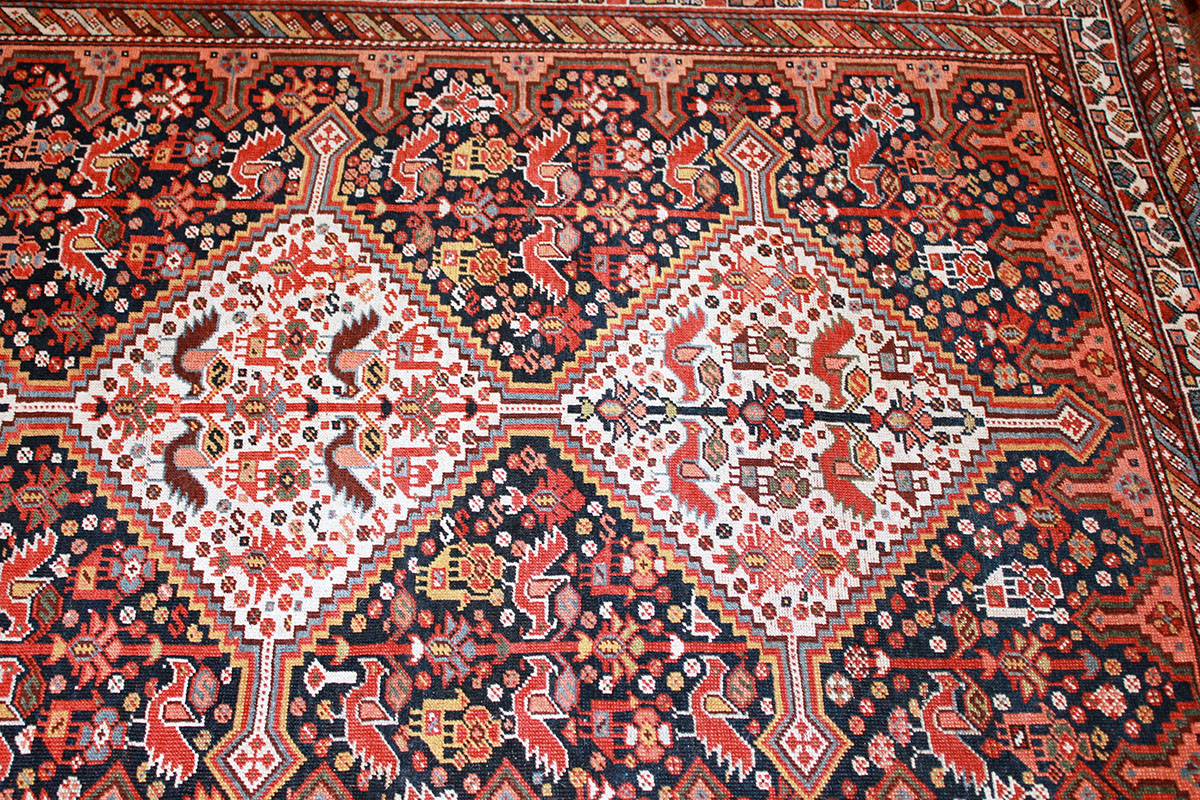 There are currently no special events scheduled. Members will also receive updates on these via our newsletter.
SAT  8 NOVEMBER  2014

A truly successful and enjoyable day. More than 80 visitors combed through rugs, embroideries, ikats, batiks and a huge variety of other collectable and decorative Asian textiles, offered by 14 of Sydney's top textile enthusiasts, at St Matthias Church Hall, Paddington.
Friday, 10 October 2014: British rug expert and dealer Brian Macdonald recounted his rug-collecting adventures across the Near East and Iran.
Thurs, 11 June 2015: Former senior curator at Sydney's Powerhouse Museum, Christina Sumner, gave a presentation on the Museum's wide-ranging collection of oriental carpets, kilims and trappings.
Thursday, August 13 2015:  Australian textile expert Carole Douglas of Timeless Traditions discussed the flat-woven carpets, known as Kharad, from Kutch in northwest India.